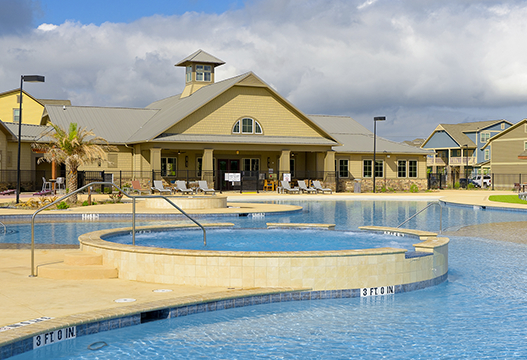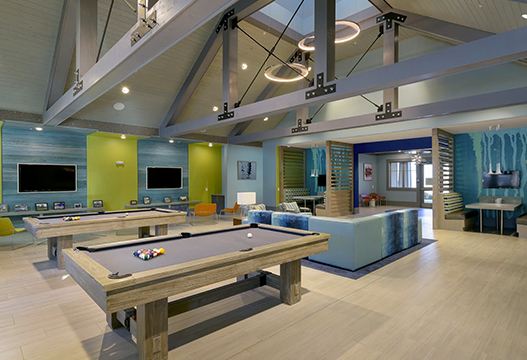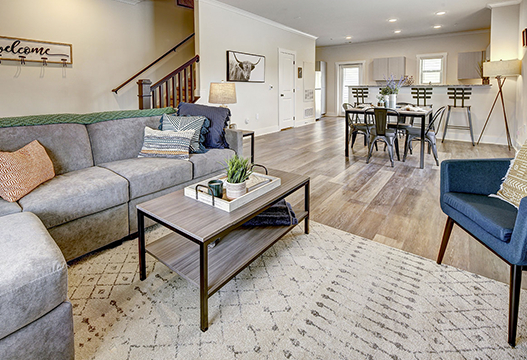 The Retreat Lifestyle
Elevate Your College Experience to a Whole New Level!
The Retreat community features student housing in its finest form. The more you explore The Retreat, the more student-centered features you'll find. Our townhomes are built in craftsman-style architecture. Apartment floor plans span from one to six bedrooms. Each bedroom is individually rented and keyed for the utmost privacy. The majority of townhomes come fully furnished with appliances, furniture, and access to high-speed Internet. Common rooms, which include full-scale kitchens and bright and airy living rooms, are ideal spaces for gatherings with friends. In addition, The Retreat offers roommate-matching services to foster amicable living arrangements for students.
The Retreat is not a housing complex, but a full-fledged student community, giving students the opportunity to live in an immersive, peer-driven community where amenities and study resources are plentiful. Clubhouses feature communal seating as well as computer labs and group study rooms where students can focus and collaborate. Indoor and outdoor game areas and sports venues provide a robust selection of activities that make staying active a breeze. Our pool area, sauna, and tanning space are great places for students to relax and relieve any lingering stresses of the classroom.

Outdoor Pool & Hot Tub

Clubhouse & Gameroom

24-Hour Fitness Gym

Expansive Greenspace

Computer & Study Center

Indoor Tanning Booth